Kias purifier and sterilizer acquired technological development product certification and selected as product for trail purchase of technologically developed productthrough application of outstanding patented technology and technology evaluation. As such, it is being supplied to a wide range of public institutions through priority purchase and private contract.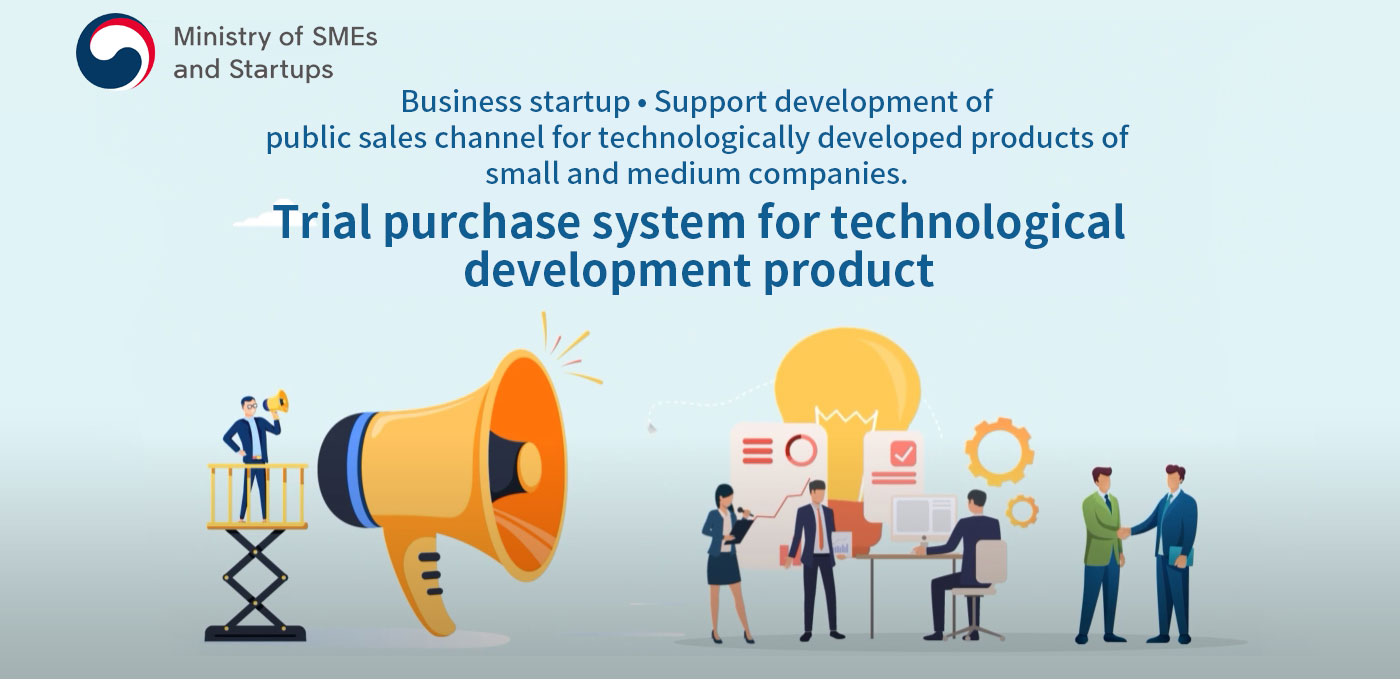 Harmony between purification and sterilization
It is a system of providing proxy services for decision making for purchasing technological development products by public institutions in the format of selecting trial purchase products through separate evaluation procedure to activate purchasing of technologically developed product subjected to priority purchase and to provide support for development of harmonious sales channel for outstanding small and medium companies. Proportion of purchase goal for technologically developed product subjected to priority purchase is more than 15% of the total purchase value for all the products of small and medium companies.
* Relevant regulations
「Law on promotion of purchasing of and provision of support for sales channel for products of small and medium companies」and Enforcement Order of the same Law, and 「How to operate trial purchase system for technological developmentproduct」of Announcement No. 2021-26 by the Ministry of Small and Medium Enterprises
Purchasing institution supports purchasing through methods such as private contract, etc.
* Law as ground for private contract for trial purchase product
Article 26 of the 「Enforcement Order of the Law on contact with the state as party」, Article 25 of the「Enforcement Order of the Law on contract with local autonomous government as a party」and Article 8 of the 「Regulations on the affairs related to contract with public corporation and quasi-government institution」.
Kias pledges to continue to expand our businesses into the global stage as a proud brand of the Republic of Korea through continuous technology development, and seek your continued interests and support for small and medium companies holding outstanding technologies.